Composition of 35th Senate (2022 - 2025)
Official Members
Chancellor
Mr Peter N Varghese AO
BA (Hons), H.DLitt Qld
Peter Varghese began as Chancellor of The University of Queensland on 11 July 2016 and is now serving his second term. Prior to this appointment, Mr Varghese's extensive career in public service and diplomacy spanned 38 years and included senior positions in foreign affairs, trade policy and intelligence. Most recently, he served as Secretary of the Department of Foreign Affairs and Trade (2012-2016). Previous senior appointments included High Commissioner to India (2009-2012), High Commissioner to Malaysia (2000-2002), Director-General of the Office of National Assessments (2004-2009), and Senior Advisor (International) to the Prime Minister of Australia (2003-2004). Mr Varghese was the author of a comprehensive India Economic Strategy to 2035 commissioned by the Australian Prime Minister and submitted in July 2018.
Mr Varghese was educated at The University of Queensland, graduating with a Bachelor of Arts with Honours and a University Medal in history in 1978. He was appointed an Officer in the Order of Australia (AO) in 2010 and received an Honorary Doctorate of Letters from The University of Queensland in 2013.
Mr Varghese is chair of the Asialink Council and sits on the boards of CARE Australia and North Queensland Airports. He is also on the international governing board of the Rajaratnum School of International Studies in Singapore. He was awarded the Sir Edward "Weary" Dunlop Asialink Medal in 2019 in recognition of outstanding contributions to improving Australia-Asia relations.
---
Vice-Chancellor and President
Professor Deborah Terry AO
BA PhD (ANU) FASSA
Professor Deborah Terry AO is a highly experienced leader in the Australian university sector – and an internationally recognised scholar in psychology.
Since August 2020, Professor Terry has served as Vice-Chancellor and President of The University of Queensland (UQ). Prior to this, she was Vice-Chancellor of Curtin University in Western Australia, from 2014 to 2020.
Having grown up in Perth and Canberra, Professor Terry completed her PhD in Social Psychology at the Australian National University in Canberra. She moved to Brisbane in 1990 to begin her academic career in UQ's School of Psychology. Between 1990 and 2014, Professor Terry progressed through a range of academic positions at UQ before moving into senior university leadership roles, eventually becoming Senior Deputy Vice-Chancellor.
Professor Terry is a Fellow and past President of the Academy of Social Sciences in Australia and an appointed member of the Australian Research Council Advisory Council. She currently serves on the Board of the Australia and New Zealand School of Government, AARNET and the National Schools Resourcing Board. She is also a former Chair of the Board of Universities Australia and a member of the Universitas 21 Executive Committee.
Professor Terry was made an Officer in the General Division of the Order of Australia (AO) in June 2015, in recognition of her distinguished service to education in the tertiary sector.
---
President of the Academic Board
Professor Craig E. Franklin
BSc (Hons), PhD, University of Canterbury
Professor Craig Franklin is the President of Academic Board and a Professor in Biological Sciences at The University of Queensland (UQ). Professor Franklin is an animal ecophysiologist and is recognised as one of the leading proponents of emerging field of conservation physiology. In conjunction with his role as President of the Academic Board, Professor Franklin oversees a large and productive research group, currently composed of 3 postdocs, 8 Ph.D. and 5 Honours' students.
Professor Franklin serves on a number of external professional bodies, committees and editorial boards. He is the Editor in Chief for the Journal of Experimental Biology (Company of Biologists, Cambridge UK) and past President of the Society for Experimental Biology (2019-2021). Professor Franklin is the Director of Research for the Steve Irwin Wildlife Reserve.
Professor Franklin actively champions diversity and inclusion within all aspects of his life - at work, in his communities, and within society more broadly.  He is a 'UQ ALLY' in support of the LGBTQAI+ community and upholds the fundamental values of mutual respect, tolerance, and honesty.
---
Appointed Members
Eight Members appointed by the Governor-In-Council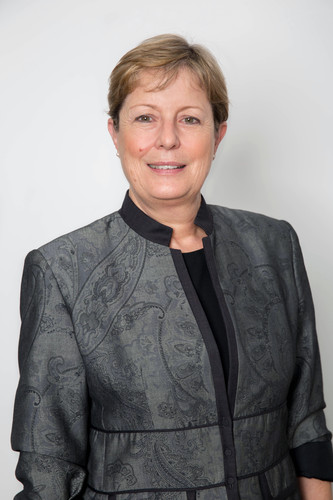 Ms Julieanne Alroe
BEc Qld, GAICD
Julieanne Alroe is a professional non-executive director. She is a Board member of the Australian Energy Market Operator, BESIX Watpac and Gardior Pty Ltd. and the Chair of the Queensland Ballet.
She is a member of the Committee for Brisbane Advisory Council, the Queensland Business Hall of Fame Advisory Committee, and the Queensland Thoroughbred Advisory Panel. She is the President of the Queensland Futures Institute,
Julieanne Alroe retired in 2018 from Brisbane Airport Corporation where she held the position of CEO and MD since 2009. She was the Chair of ERM Power Ltd from 2018 to 2019. She was the Chair of Infrastructure Australia for 5 years until 2021.
Julieanne has a Bachelor of Economics from UQ and was granted an Honorary Doctor of the Griffith University in 2016. She is a Member of the AICD, a Fellow of the Queensland Academy of Arts and Sciences and a member of the Chief Executive Woman.
---
Ms Charmaine Chalmers
BCom, BEc, MIEF, CA, GAICD
Charmaine has been a Partner at PwC for 12 years and currently leads PwC's Enterprise Digital business where industry and subject matter expertise is combined with leading coding capability, delivering custom machine learning, robotics and platform solutions to automate data normalisation, calculations, visualisations and outputs. She sits on the PwC Financial Advisory Leadership Team and leads the Digital Transformation program, which involves comprehensive digital upskilling across the organisation creating capability and igniting a culture of citizen led automation. She previously led PwC's Innovation and Incentives business.
---

Mr Phil Hennessy AO
BBusAcc QUT
Philip Hennessy AO has been a Senate Member since 2010.
Philip Hennessy stood down as Queensland chairman of KPMG in February 2013 after 12 years in the role and retired from the partnership in July 2013.
Over the past 30 years Philip has been involved in corporate insolvency and reconstruction across a variety of industries including construction, real estate, mining, manufacturing, professional services, hospitality, tourism, agriculture and financial services.
He has served as a chairman and director on a number of government owned corporations focussed on water storage, treatment and transport services to industrial and mining customers and for household use, and also involving the construction of pipelines, dams and other infrastructure. Philip has also been a director of various not-for-profit organisations serving intellectually disabled women, children with chronic health issues, hospitals and education.
Philip is currently an independent company director and adviser to public, private and not for profit organisations.
---
Mr Rob Jones
Bachelor of Commerce (UQ), Member ICAAZ, Fellow FSIA
Rob completed his Bachelor of Commerce degree from The University of Queensland in 1977.  He joined KPMG the following year and qualified as a Chartered Accountant in 1980.  He is also a Fellow of FINSA (The Financial Services Industry of Australia) and has over 40 years of experience in the professional services industry. He was Chair of the Queensland practice of KPMG from 2013 to 2017.
During his career, Rob specialised in the Financial Services, Industrial Markets and Mining industries.  Rob spent 2 years in London as a partner in the UK Financial Services Group from 1997 to 1999.  More recently, he was appointed Chair of UQ Holdings, Chair of the Audit and Risk Management Committee for Ipswich City Council and he is a member of the Council for St John's College at UQ.
---

Mr Grant Murdoch
BCom Cant, MCom Cant, FCA, FAICD
Grant Murdoch has been a Senate Member since 2010 and an Adjunct Professor of BEL since 2002. He is a graduate of the University of Canterbury and NorthWestern University. Grant is currently a non executive director of several ASX listed companies and private companies. Prior to that he was a partner in Deloitte and EY. He has extensive experience in providing advice in relation to mergers, acquisitions, takeovers, corporate restructures, share issues, pre-acquisition pricing due diligence advice, expert reports for capital raisings and IPOs including providing assistance with negotiations.
---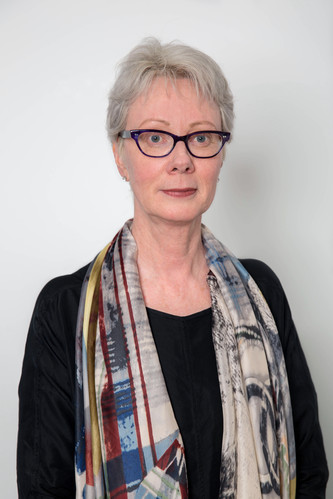 Adjunct Professor Dr Sally Pitkin AO
PhD Qld, LLM (QUT), LLB (QUT), FAICD
Dr Pitkin is a Company Director, Lawyer, Senator of the University of Queensland and Adjunct Professor with the UQ Business School.
She is a non-executive director of ASX listed companies and a board member of industry and not-for-profit organizations.
Dr Pitkin is the Chair of the National Corporate Governance Committee of the Australian Institute of Company Directors, and a Fellow of the Institute. She is a former President of the Queensland Division and member of the National Board. 
Dr Pitkin holds a Bachelor of Laws (1984) and Masters of Laws (1995) from the Queensland University of Technology, and a Doctor of Philosophy (Governance) (2012) from the University of Queensland. She received an Excellence in Research Award from the Australian Council of Educational Leaders in 2013 for her doctoral research. In 2021, she was made an Officer in the General Division of the Order of Australia for her distinguished service to business, to corporate governance standards and performance, to the arts, and to the advancement of women.
---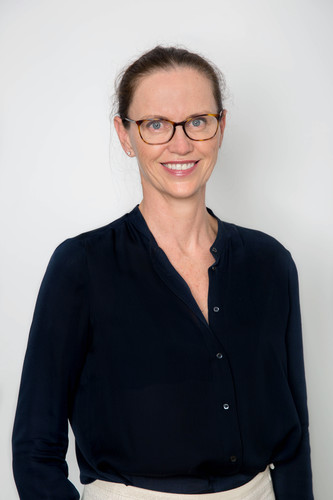 Ms Cecile Wake
BEcon Qld., LLB(Hons) Qld.
Cecile is a senior executive with 20 years international experience in LNG, oil and gas project development & operations and high-value M&A transactions in the oil, gas and mining sectors.
In her current role, Cecile is the Vice-President Commercial Australia at Shell Australia where she is the head of commercial and economics and a member of the Shell Australia country leadership team. She has accountability for all of the commercial arrangements that underpin Shell's oil & gas investments in Australia.
Cecile joined Shell in 2016 following the combination with BG Group. Prior to the combination, Cecile was the Growth Director at QGC with direct accountability for Commercial, Business Development and Contracts & Procurement and indirect accountability for Exploration and Supply & Optimisation.
Prior to assuming commercial leadership roles at BG Group and Shell, Cecile was a corporate partner at leading international law firm Herbert Smith Freehill's in London and her Corporate Energy practice focused on complex cross-border oil, gas and LNG project development, high-value M&A transactions in the oil, gas and mining sectors and long-term sales arrangements for oil, gas and LNG.
Cecile is a director of Shell Energy Australia (a wholly owned subsidiary of Shell) and also serves on the boards of UQ Sport Ltd and St. Aidan's Anglican Girls School.
Cecile earned a B.Econ and LLB (Hons) from the University of Queensland in 1991 and 1995 respectively. She represented Australia at seven World Championships and multiple World Cups in the sport of Modern Pentathlon between1995 - 2001. Cecile and her husband, Alex, have two children and live in Brisbane, Australia.
---
[Governor in Council Vacancy]
---
Elected Members
One Member of the Academic Board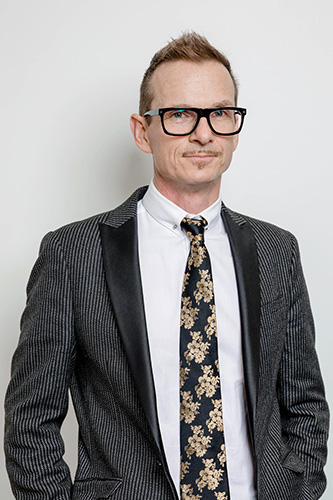 Professor Greg Hainge
BA(Hons), MA, PhD Nott., GCertLead Qld.
A staff member of the University since 2005, Greg Hainge was first elected to the Senate in 2016. He is currently Professor in French and Head of the School of Languages and Cultures. 
Greg's research has been recognised by his election as a Fellow of the Australian Academy of the Humanities, and his teaching by his admission as a Senior Fellow of the Higher Education Academy and an Office of Teaching and Learning Citation for Outstanding Contribution to Student Learning. He is the Editor-in-Chief of Culture, Theory and Critique, serves on many other editorial boards and was the President of the Australian Society for French Studies from 2006-10.
Greg has undertaken leadership roles in complex whole of University projects, and brings to the Senate a strong commitment to the University of Queensland as well as a deep understanding of it, as well as of the tertiary education sector more broadly.
---
One Member of the full-time or part-time academic staff of the University
Professor Kristen Lyons
B. Environmental Science, B. Science (Hons), PhD
Kristen Lyons is Professor of Sociology in the School of Social Science at UQ, where she teaches environmental and development sociology at both the undergraduate and postgraduate levels. Kristen leads interdisciplinary research in Uganda, Solomon Islands and Australia that sits at the intersection of climate change and social justice, including related to the impacts of global carbon offset initiatives for local and Indigenous communities, the role and impact of international donors and international aid for local community livelihoods, as well as Indigenous-led resistance to resource extractivism. In these areas, Kristen has led collaborations to generate competitive grants worth over $2 million, and her research is some of the most highly cited in her field.
Kristen is also engaged in scholarship on the future of higher education, and in 2022, along with co-authors, published Transforming Universities in the Midst of Global Crisis. A University for the Common Good (Routledge). Kristen has been visiting scholar at the Centre for African Studies, University of California, Berkeley and the School of Social Science, Makerere University, Uganda, and is a Fellowship recipient at the Centre for Human Rights and Legal Pluralism at McGill University, Montreal.
She is also Chair of Solar Citizens (a community-based organisation leading household decarbonisation in Australia) and is Senior Research Fellow with the Oakland Institute (a leading US based policy think tank focused on social and environmental justice in the global south).
---
One Member of the full-time or part-time general staff of the University
Dr Dino Willox
BA(hons), MA, PhD
Dr Dino Willox is Director, Student Employability, at The University of Queensland and a Principal Fellow of AdvanceHE. They are responsible for developing and coordinating the strategic direction, framework, and services that assist students to become game-changing graduates. Working in partnership with internal and external stakeholders, Dino's work spans professional, academic, and extracurricular spaces, taking a multidimensional strategic approach to embedding employability.
Dino Chairs the UQ Ally Action Committee where they work with colleagues to ensure that diversity, inclusion, and intersectionality are recognised as vital for creativity and innovation. Dino is also Chair of the Employability Group and a member of the Student Experience Group for Universitas 21 (U21), a global network of research-intensive universities, and a member of the organising committee for the Australian International Education Conference.
They were formerly a Board Member of Hockey Queensland, Secretary of the LGBTIQ Legal Service, and non-executive Board Member and Company Secretary of the Australian Collaborative Education Network (ACEN), the peak body for practitioners and researchers involved in Work Integrated Learning (WIL). Additionally, they spent over a decade representing Wales, Great Britain, and Australia as a field hockey umpire in tournaments worldwide.
Prior to moving to Australia Dino was the Faculty Manager of Strathclyde Business School, Glasgow, and formally the Head of Student Records at Cardiff University. Dino's pronouns are they / them.
---
One postgraduate student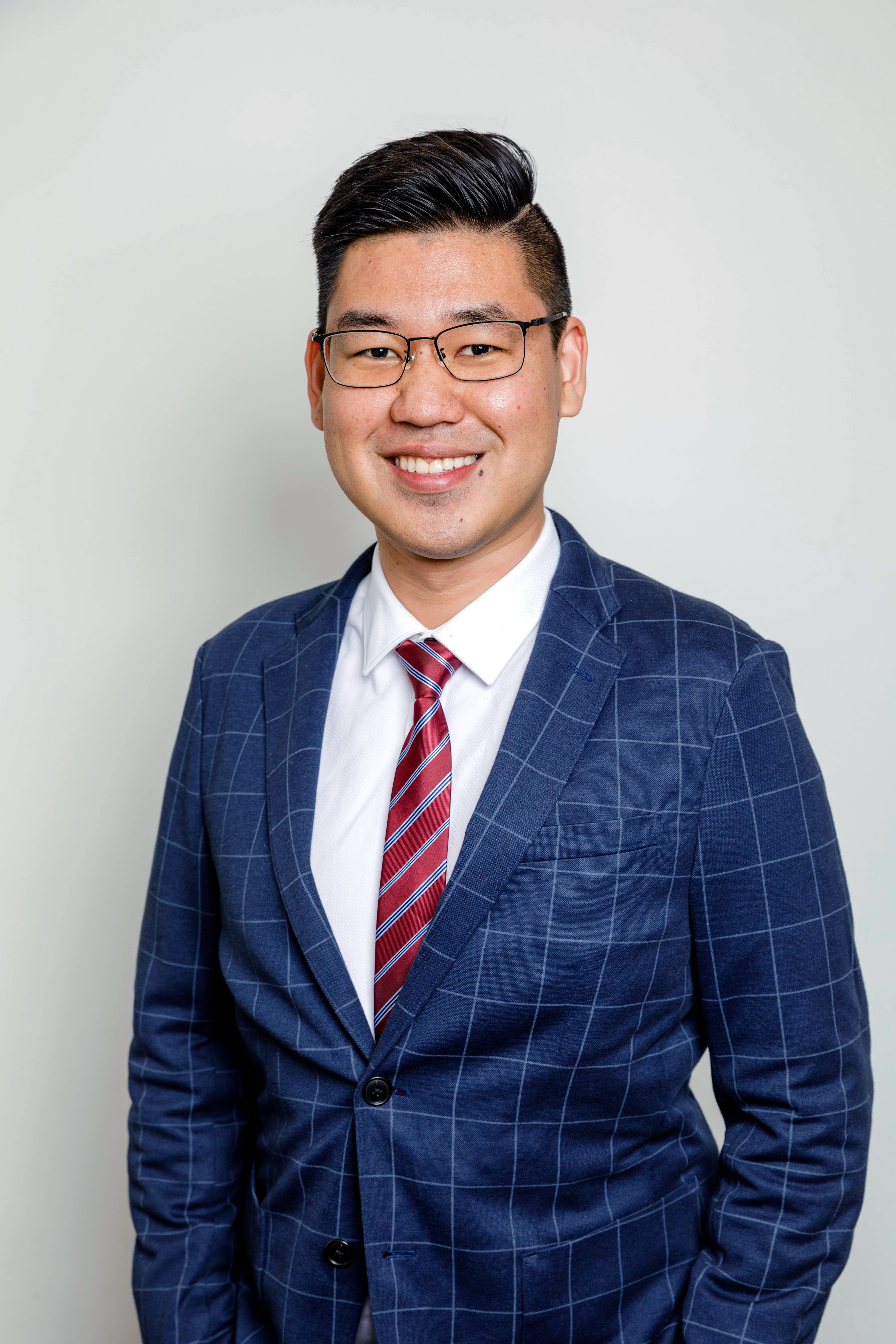 Mr Richard Lee
BA, BEd (MidYsSch), MEdSt Qld., JP (Qual)
Richard Lee is a UQ Global Change Scholar pursuing a Doctor of Philosophy at the School of Education; he was first elected to the Senate in 2020. Richard graduated from the University of Queensland with degrees in Education and Arts; he also earned a Master's degree in Educational Studies, in the field of leadership.
Richard's research focuses on education governance; his research aspires to remove barriers to accessing quality public education, and to influence public policy in creating equitable education systems. As a teacher, Richard has worked in an array of public and private schools in Brisbane, with experience in primary, secondary and International Baccalaureate education.
Prior to earning his teaching qualifications, Richard has also worked in the federal and state public sector. Richard is passionate about student representation and advocacy; he has previously served as the Vice-President of the UQ Union, as well as Presidents of the Association of Postgraduate Students, Education Society, and Social Science Association.

One undergraduate student
Ms Emily Scott JP
Bachelor of Science/ Bachelor of Laws (Honours), JP (Qual)
Emily is an Undergraduate student at the University of Queensland. Enrolled in a Bachelor of Science/ Bachelor of Laws (Honours), she has a dual major in Computational Science and Statistics. Since commencing her University career in 2019, she has immersed herself in student culture, and is a dedicated advocate for the student experience. Notably, she was the 2021 President of the UQ Union. Now, she works as a Class Actions Paralegal while maintaining student club executive positions.
---
Three graduates of the University
Sallyanne Atkinson AO
BA Hon D.Univ (UQ, Griffith and ACU)
Sallyanne Atkinson was the first female Lord Mayor of Brisbane and has been Australia's Senior Trade Commissioner in Paris, Chairman of Queensland Tourism and the Queensland Government's Special Representative in South East Asia. She has been a non executive director or chairman of more than a dozen companies or organisations. Her current roles include being Chairman of the Museum of Brisbane and on the Advisory Board of the Queensland Brain Institute at UQ.
---
Dr Lee Richard Duffield
BA (UQ), B.Ed.St. (UQ), Dip. Jour. (UQ), MA (Syd), PhD (JCU)
Lee Duffield PhD was elected to Senate contending that universities produce knowledge as a rare 'product' needing care, inappropriate to radical corporatisation. He was a journalist for more than 20 years with the ABC and later taught Journalism over 20 years at JCU and QUT in Brisbane, becoming a staff member on the QUT Council (2012-16). Lee Duffield completed his primary degree in History and Politics; Journalism Diploma, and Bachelors in Educational Studies at UQ; MA at Sydney University, and doctorate at JCU. He has authored several publications, see QUT ePrints, on new media and media in Europe, and development journalism especially in the South Pacific region. He is an editor and board member on Independent Australia online and the academic journal Pacific Journalism Review, and newsletter editor for the Royal United Service Institute (RUSIQ). He is preoccupied with seacraft spending time on the water at any opportunity.
---
Dr Mellissa Naidoo
BSc (Hons I), BMBS, DCH, FRACMA, FCHSM, GAICD
Dr Mellissa Naidoo completed a Bachelor of Science with Honours at UQ, prior to graduating from medicine and specialising in medical administration.  She has held medical executive roles in the health and insurance industries across public, private and corporate entities leading health strategy and governance.
Dr Naidoo holds a Masters in Health Management and fellowships with the Royal Australasian College of Medical Administrators and Australasian College of Health Service Management.  She is passionate about health and wellbeing and leadership, clinical innovation and digital technology for better outcomes.  
An advocate for equity and inclusion, she is actively involved in mentoring and training the next generation of diverse medical leaders through her college and university roles.
 
---
Additional Members
Three people appointed by Senate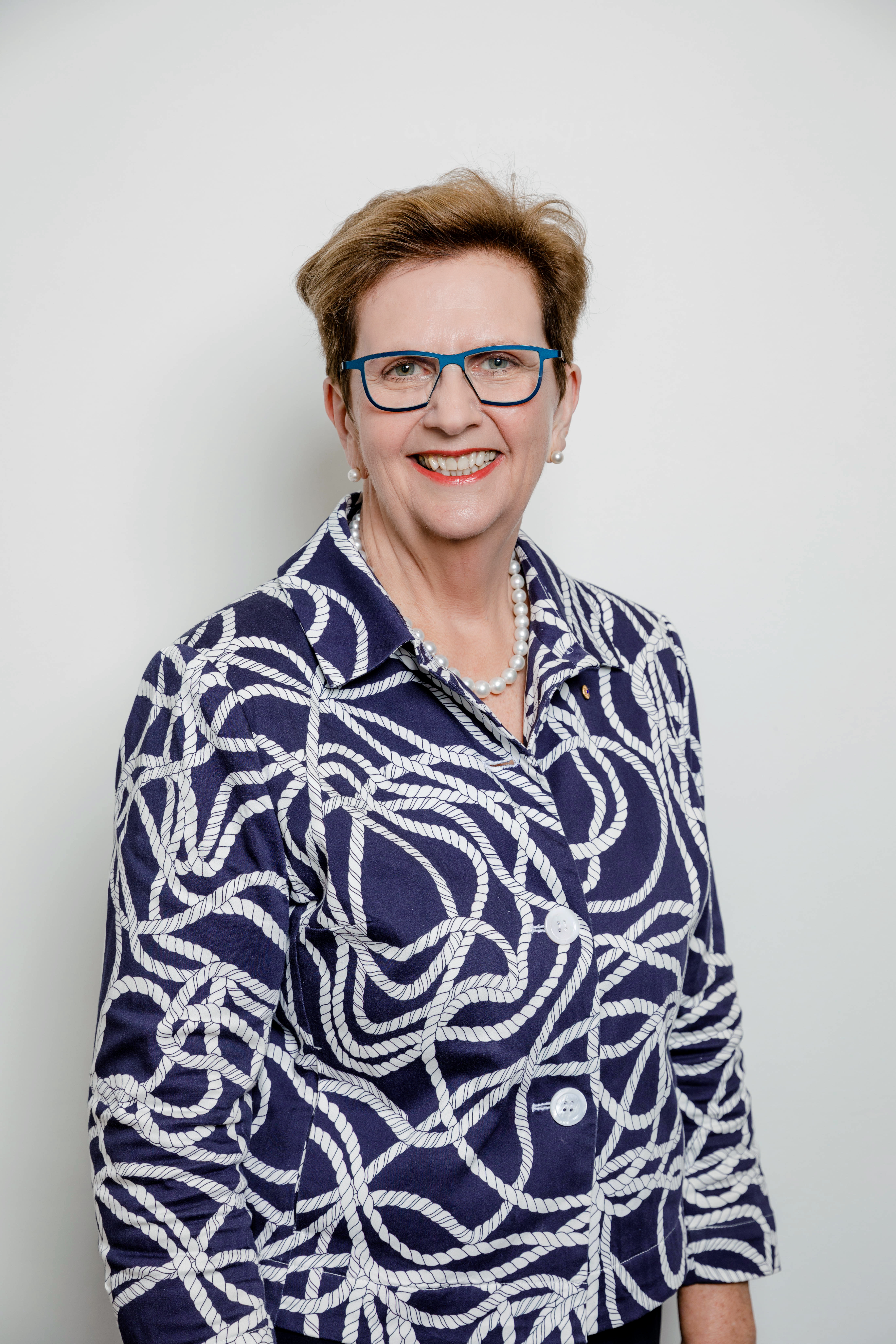 Ms Anne Cross AM
BSocWk, MSocWk Qld, FAICD
Anne is a non-executive director of St Vincent's Health Australia and its subsidiary companies. She is Chair of Uniting Church in Australia Redress Ltd and Deputy Chair of Opera Queensland.  She is a non-executive Director of the Australian Institute of Company Directors.  Anne is member or chair of various Board Committees including Audit & Risk, Human Resources and Remuneration and Clinical Quality and Experience.
Anne concluded her executive career as Chief Executive of UnitingCare Queensland in 2017 after a long career working in health, aged care, disability, and community services. She is an Adjunct Professor in the School of Nursing, Midwifery and Social Work.
Anne was admitted as a Member in the Order of Australia for her services to Social Welfare Organisations and Women in 2018. She was named Telstra's National Business Woman of the Year in 2014 and was awarded The University of Queensland Vice-Chancellor's Alumni Excellence Award in 2016.
---

Ms Tonianne Dwyer (Deputy Chancellor)
BJuris (Hons) UWA, LLB (Hons) UWA, GAICD
Tonianne Dwyer has been a Senate Member since 2014 and Deputy Chancellor since 2017. She is Chair of the Campus Infrastructure Committee, a member of the Governance,  Finance, Senior Executive Remuneration, and Honorary Awards Committees and the Investment Sub-Committee.  
Having graduated in law from the University of Western Australia, Tonianne had a successful 17 year career in investment banking in London with Societie Generale / Hambros Bank before joining LSE-listed property company Quintain Estates & Development plc in 2003 where she was appointed Head of Fund Management and in 2006 was appointed to the Board as an Executive Director. Quintain was the developer of the two largest urban renewal projects in London – at Wembley and on the Greenwich Peninsular. Tonianne led the creation and development of a successful specialist property fund management business in Health, Student Housing and Science Parks.
Since returning to Australia in 2010 Tonianne has built a portfolio of Board appointments. She is currently an Independent Non-Executive Director of Dexus Fund Management, Dexus Wholesale Property Fund, ALS Group, Oz Minerals Ltd and Incitec Pivot. She   was formerly on the Board of Metcash Limited, Queensland Treasury Corporation and Cardno Limited. She is a Director of the General Sir John Monash Foundation, a member (and former director) of Chief Executive Women Ltd and a Graduate Member of AICD.
---
His Honour Judge Nathan Jarro
Bachelor of Laws and Bachelor of Business (Accountancy) 
Judge Jarro was appointed a judge of the District Court of Queensland in 2018, Queensland's first Indigenous judge.
His Honour was called to the Bar in 2004 and has had several recurring sessional appointments to the Queensland Civil and Administrative Tribunal (QCAT), the Mental Health Review Tribunal and the Aboriginal Land Tribunal. Prior to being called to the Bar in 2004, his Honour practised as a solicitor for two years.  
His Honour has served as a member of the Queensland Aboriginal and Torres Strait Islander Advisory Council (2008–2010), QUT Council (2008 – 2012), president of the Indigenous Lawyers Association of Queensland Inc (2007–09), editorial member of the Indigenous Law Bulletin (2007–2011) and as the Bar Association of Queensland President's Nominee for the Australian Bar Association's Indigenous Issues Committee in 2016.
In addition, his Honour has sat on the boards of Queensland Theatre (2011–18), Major Brisbane Festivals Pty Ltd (2003–09) and NITV (2010–13).
His Honour identifies as Ghangulu on his father's side, with connections to Bidjara on his mother's side.
Judge Jarro was appointed a judge of the District Court of Queensland on 26 March 2018.
His Honour is the 2020 QUT Alumnus of the Year and the recipient of the 2020 QUT inaugural Indigenous Alumnus of the Year.